Holiday Lavender Wreath Workshop
This will be the absolute most fragrant class you will ever take! Join us in handcrafting a gorgeous lavender wreath perfect for the holidays.  Who says lavender can't be part of the most celebratory time of the year?  Lavender with it's beautiful purple hues is just beautiful with a white, silver and grey palate or even more lovely with the pastels that are showing up from creams to aqua let alone those purple ornaments that I keep seeing everywhere… so why not lavender especially if you love it like we do.
Come create a beautiful French inspired wreath full of dried lavender and pine cones harvested from our fields to adorn your door and bring a bit of lavender into your home this holiday season.
We have had a few requests for an afternoon class so we're offering 2 wreath workshops one on the afternoon of December 4th and another the evening of December 11th.  Tickets are available on eventbrite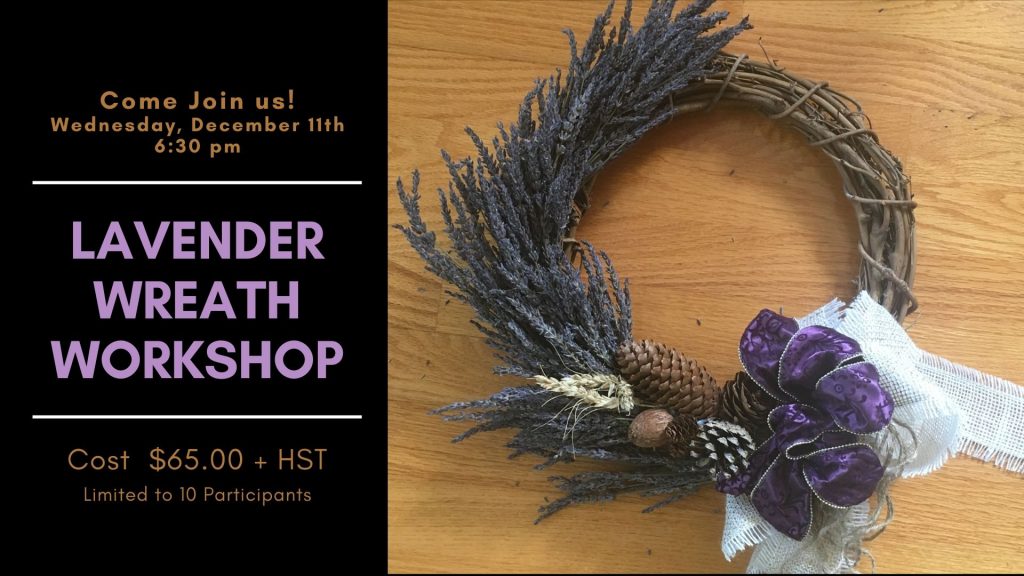 or by calling the store at 519 738-6111.
 All materials included
https://www.eventbrite.ca/e/afternoon-lavender-wreath-workshop-tickets-82719234457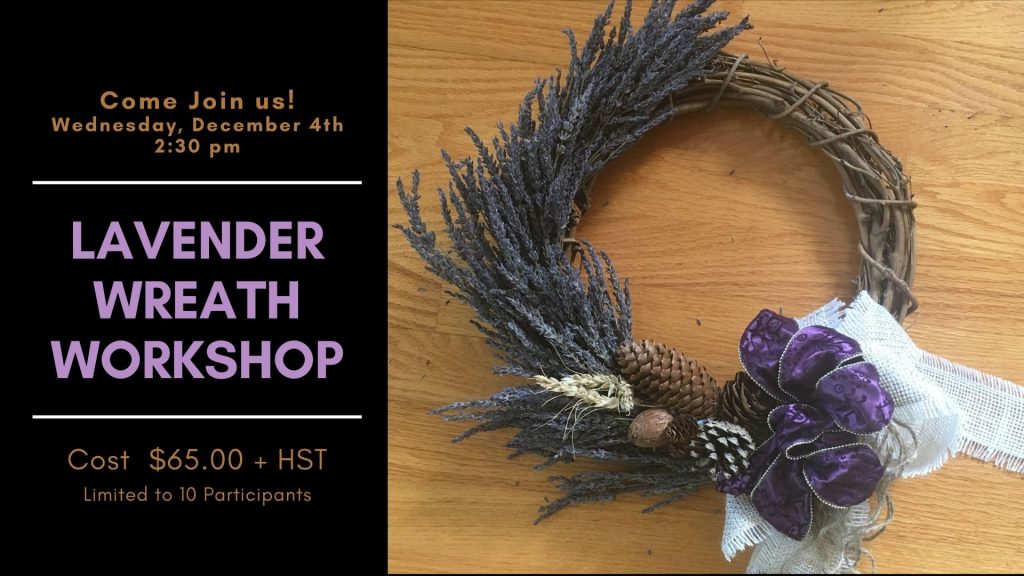 http://www.eventbrite.ca/e/lavender-wreath-workshop-tickets-82714032899

Trackback from your site.