Expansion nearing completion
We are getting excited as the new building is entering its final completion stages. The new retail display racks and furniture is  ordered and scheduled to arrive next week.   For those who haven't heard we have built a brand new  hospitality centre the will be home to  Serenity Lavender Farm, North 42 Degrees Estate Winery and Bistro 42.  Yup we have a brand spanking new space that is full of natural light to show off our fantastic lavender themed giftware, handmade artisan soaps and body products and our expanded line of lavender culinary goodies that we will be creating in our own kitchen. More on that in our next blog post. We'll have access to a  private room with spectacular views of the vineyard and a  roaring fireplace for our craft classes.  So stay tuned for more details. But today we just wanted to update you on our progress and share a few photos of what is to come at Serenity Lavender Farm.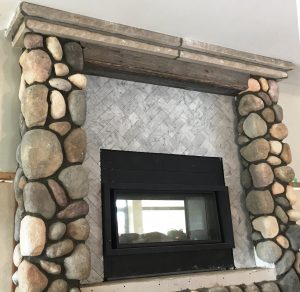 Trackback from your site.