Lavender Berry Crumble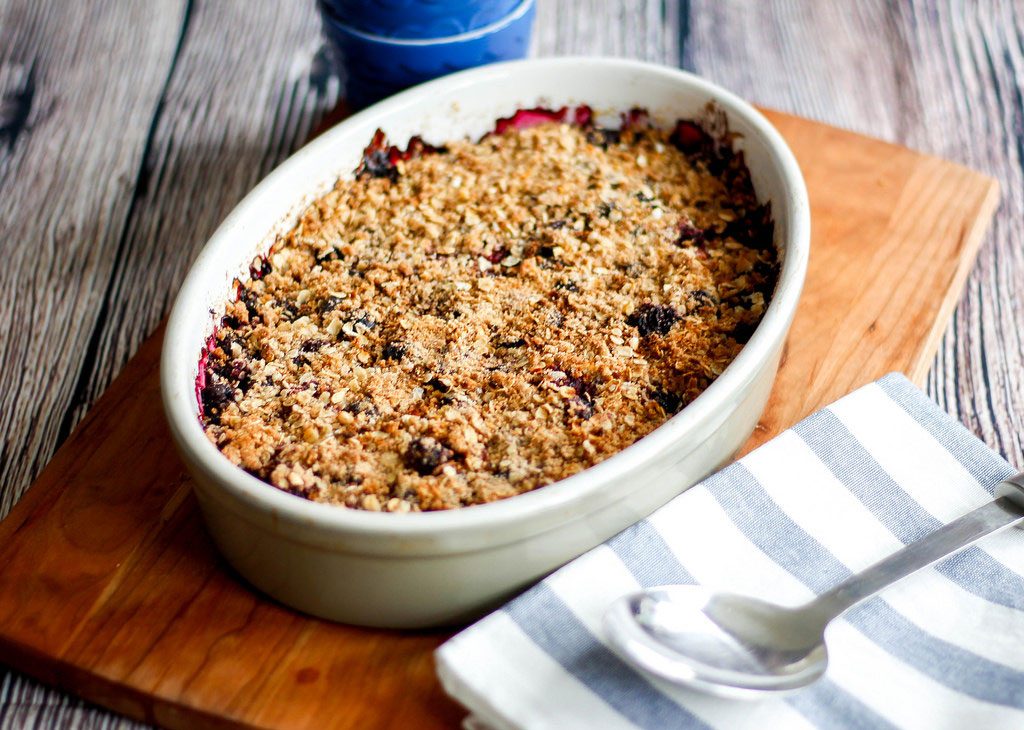 Ingredients
Filling
1 3/4 cups of your favourite berry — frozen is fine, try it with a blend of berries!
Crumble
1/2 cup plain flour
4 tbsp butter
4 tbsp demerara sugar
4 tbsp chopped hazelnuts or almonds
Syrup
1 teaspoon Serenity Lavender Farm culinary lavender buds
6 tbsp caster sugar
2 thin strips of lemon rind
6 tbsp  water
Make the Syrup
Combine ingredients for syrup in a pan and stir over medium-high heat until it boils. Let boil for 5 minutes, remove from heat and cool.
Make the Crumble
In a mixing bowl, add the butter in small pieces to the flour, mixing with your fingers. Add the sugar, continue mixing until you have a crumble. Gently mix in nuts (Oats can be substituted for nuts).
Put it all together
Preheat oven to 350° F
Add your berry mix to an ovenproof dish (or divide evenly between ovenproof ramekins). Remove the lemon rind from the syrup and pour over fruit. Top with the crumble mixture and bake for 30 minutes or until crumble is brown and toasty.
Serve with cream, whipped cream, or ice cream. Sprinkle with lavender buds for a beautiful finish!
Photo Credit – Marco Verch
Trackback from your site.