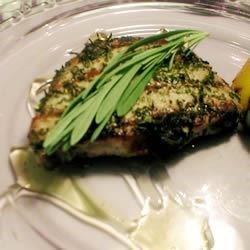 Ingredients
1 cup vegetable oil
4 tablespoons finely chopped fresh lavender
3 tablespoons chopped fresh rosemary
1 tablespoon chopped fresh thyme
4 pork steaks
Directions
Preheat an outdoor grill for low heat.
Pour oil into a large, resealable plastic bag. Add lavender, rosemary, and thyme; let stand for 10 minutes. Place steaks in bag with marinade, and marinate for 5 minutes.
Lightly oil grate. Remove steaks from marinade, and arrange on grill. Cook, turning once or twice, for 20 to 30 minutes, or until done.
Photo cocinatipo.com.