This recipe is simple and delicious! A sure hit at your next party.
Ingredients:
1 pkg cream cheese (softened)
1/2 cup of cheddar cheese (shredded)
1/4 cup goat or sheep gouda (shredded)
1Tablespoon Dijon mustard
1 Tablespoon Serenity Lavender's Herbes de Provence
Instructions:  Place the cheddar cheese in a food processor and gradually add the cream cheese until all cheese is smooth.  Add the Dijon and herbes mix until blended.  Take our of the food processor using a spatula (it will be sticky) and place in pile on a piece of parchment paper.  Place in fridge for approximately 40 minutes.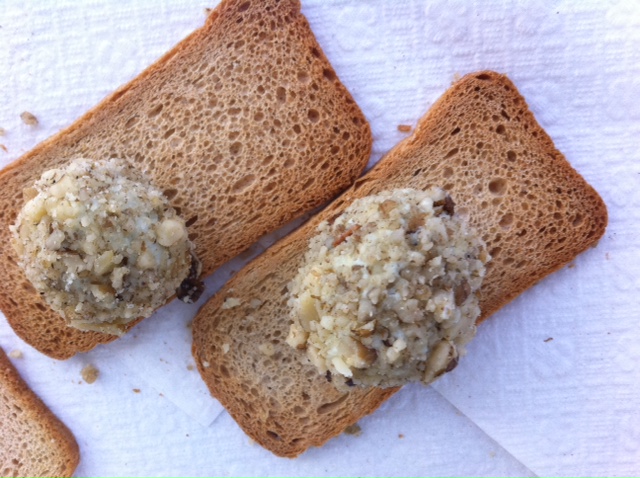 Take out and roll into a either a large ball or smaller ones.  Garnish with nuts or a tablespoon of Serenity's herbes de provence.  Serve with crackers and some North 42 Degrees Estate Winery Pinot Noir!  Cheers