Thank you for Lavender Festival 2019
All we can say is Wow! Our hearts are filled with gratitude to all those who came out to Lavender Festival 2019. From the artists and artisans to the musicians, our amazing team and to all of you, our customers a great big THANK YOU from the bottom of our hearts! You all made this weekend a tremendous success!!!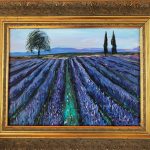 Trackback from your site.