Welcome Spring Events – Pisanki Workshop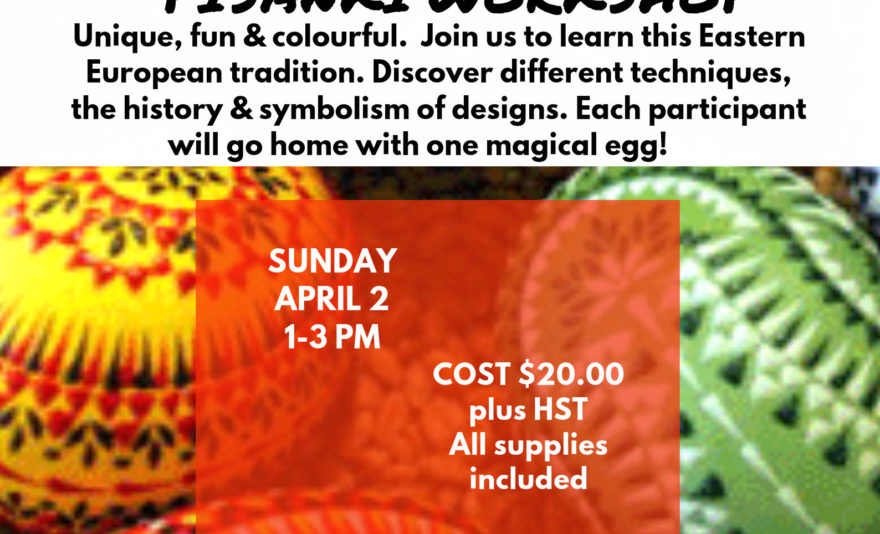 As I look outside it's still winter. Our lavender is dusted with snow again but we're thinking SPRING!!! We're pleased to present a series of new workshops just to celebrate the season.  We've dug into our heritage for a few of them and if you always wanted to know how to make Traditional Polish and Ukrainian Easter Eggs, here's your chance!  In this class we'll demonstrate several techniques, learn the history and symbolism of the designs and work on your own creation.  All supplies are included and each participant will go home with a finished egg.  Call 519 980-4504 to register. Limited to 10 participants.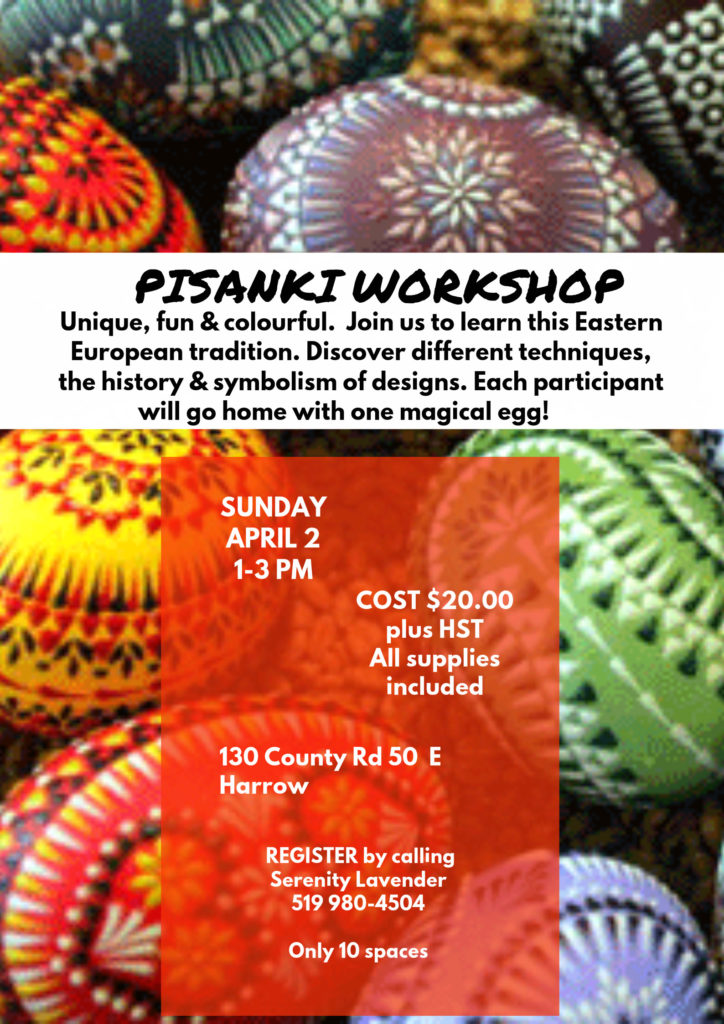 Trackback from your site.