Decoupage Egg Workshop
The egg has ong been a symbol of rebirth and new beginnings. The decoration of eggs for Easter is believed to date back to at least the 13th century. From the simple dying of eggs to the intricate designs of Pysanky there are many ways to decorate eggs.  Join us on April 13th from 6:30-9:00 to learn a decoupage Easter Egg decorating technique.  A combination of imagination, paint, paper, glue and ribbon is used to make your own creation. The cost is $30.00 all supplies are included.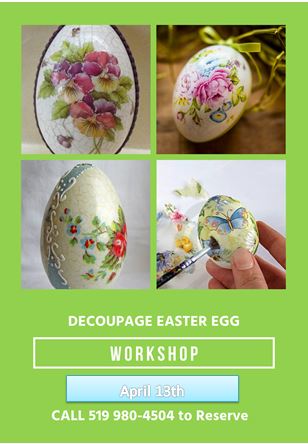 Trackback from your site.