In the New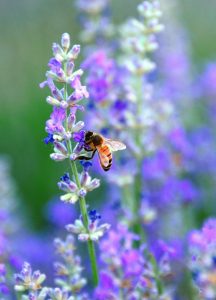 Year we teamed up with Anderdon Apiaries with the goal of bringing to  you our customers some 100% natural lavender honey.  Even though the spring was hard on our lavender plants that first crop of honey had the subtle delicate of lavender.  The bees gathered the nectar from those little purple lavender flowers and it transformed the flavour of the honey perfectly.  We have been wanting to offer lavender honey for a few years now and did not want to infuse the flavour of lavender into the honey.  We wanted mother nature's pure and natural version with the help of our friends, the honey bees.  Our patience paid off and despite the damage we sustained to our lavender plants we were able to offer 100% natural unpasturized lavender honey, and boy was it delicious.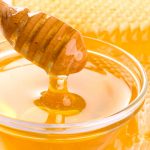 Once the lavender bloom was finished the bees moved onto to consuming the nectar from all those pretty wildflowers around the farm.  This honey was collected, placed in jars and is still available in our retail shop. It's a wonderful product too, for all you honey lovers.
As the season  progressed our friends at Anderdon apiaries collected the honey comb and we are thrilled to announce that Honey comb is now in store!
Honey in the comb is pure, simple and its you to places liquid honey can't.  It's totally safe to eat and people have been doing so for thousands of years.  It's fantastic over a bowl of oatmeal, slathered on a baguette with brie, finely chopped and topped on a salad with finely crumbled goat cheese or on your next charcuterie board.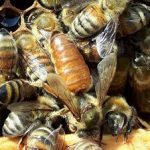 It keeps forever and you can store it at room temperature.  Its good for you to. But best of all, it's made from    he nectar of the lavender plants and wildflowers at Serenity Lavender Farm and tastes delicious.