Call for Artists and Artisans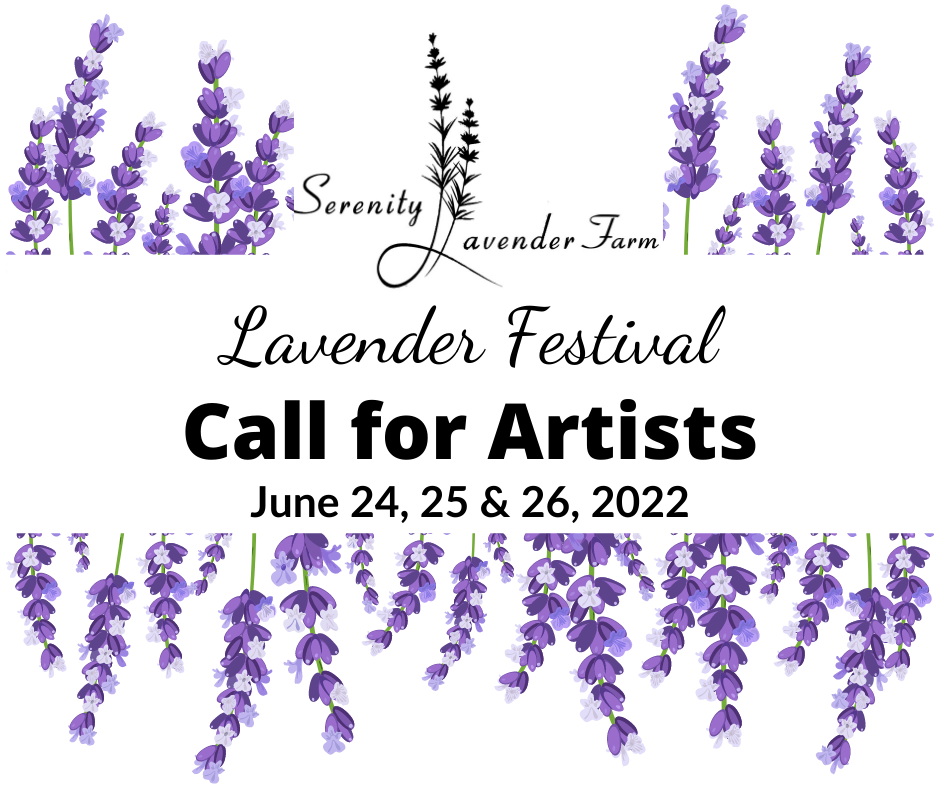 The beautiful sunshine today reminds us of the wonderful weather we had for Lavender Festival we had in 2019 (although a tad warmer) and afger a 2 year absence we are sooooo excited to announce that Lavender Festival will be held on June 24th, 25th and 26th.  It's that time,  we are calling for artists and artisans to be part of our wonderful festival! 
The last year we ran the Festival was amazing with  record breaking attendance and 36 vendors but we still have room to grow.
The date is Friday, June 24th from 1- 4 pm Saturday, June 25th  & Sunday, June 28th from 10 am -5 pm
All works must be original, All applications (see the link below) together with payment and photos must be received by  April 20th by either email, hand delivered or snail mail.
We'd love to see you!